Spending too long video editing your content for your website or social media? Cut the cost by hiring a full time or half time video editor and graphic artist. Nowadays producing high quality content at scale is vital in the marketing efforts of most companies. However costs and time can easily creep up to the point it becomes uneconomical, with our talented video editors from South America help you do the heavy lifting of commercial video production for a cost effective price.
Editing Software
​
Adobe Premier

Adobe After Effects

Final Cut Pro

Vegas Pro

Corel VideoStudio
​​
​
Protocols
​
H.264/AVC

MPEG

AAC

AC3

RTMP

MPEG-DASH

HLS

HDS
​​
​
Platform Specific
​
Aspect Ratio to maximise engagement on each platform

Subtitles closed or open caption to suit each social.

Recommended format for each social platform

Mobile and Desktop versions

Youtube Facebook Video Ad creation
​​
​
Editing for Social Platform
​
Youtube

Facebook

Linkedin

Instagram

Snapchat

Twitter
​​
​
STREAMING VIDEO TECHNOLOGIES
Web RTC
Components enables Real-time communication capability via JavaScript APIs on web browsers. Kaynes has been successful in the development of numerous WebRTC based communication tools for our clients across the globe. We have the most experienced and exceptionally good experts who can easily help you go live with your media streaming with high quality..
Wowza
Wowza streaming engine provides you with access to rich media content in real-time on your laptop, mobile devices, game consoles, IPTV set-top boxes and numerous other digital multimedia devices. Kaynes uses Wowza to serve our clients in the best way since it delivers audio/video streaming to support devices or players over any protocol just by using a single media server..
Red 5
Kaynes use Red5 which is a renowned open-source media server and it has a smooth working structure and flexibility. Our team of Video Streaming experts at Kaynes is well versed and highly proficient in developing best in class streaming apps that support smooth and seamless running...
Kurento
Kurento Media Server makes it possible for our developers to extend and customise its native capabilities with advanced media processing features such as computer vision, augmented reality or speech analysis. Kurento is supported by a team of WebRTC experts and enthusiasts which offer their professional services for helping companies to create their Kurento-enabled
We connect you with talented developers, set up your offshore development team in a development center maintained by us, and provide all-round support.
The web developers and software engineers you hire with us become full-time members of your team. They work exclusively for you and follow your established practices for development.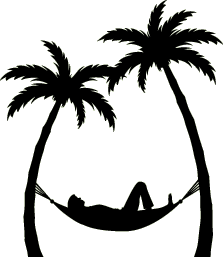 We'll take care of support staff, office facilities, equipment, sick leaves, local taxes, payroll, etc. so that you can give your fullest attention to your dedicated developers.
The offshore developers you hire through Kaynes will dedicate all their time to your project and so become a natural extension of your in-house IT team. Available anytime via video chat.