Hire a Quality
Assurance

Engineer
Testing, troubleshooting, re-testing. You've developed a product. Does it work the way you want? What needs to change? Manual or Automated testing? We'd like to help you figure that out. With our quality assurance engineers, we'll provide you with the skills you need to test your product. Whether your goal is to identify potential bugs and glitches, or if you're looking to ensure compliance with various standards and regulations, we'll arm you with the experienced QA team you need to deliver a solid product.
Test Applications:
Selenium

Watir

TestComplete

Unified Functional Testing

Telerik Suit

Katalon

qTest

And others
​​
​
Independent Team
​Independent software testing teams deliver a more accurate and unbiased representation of software quality. We verify assumptions made during system specification and implementation.
​​
​
Certified Testers
​Most of our testers are CTFL/CTAL certified. We are proficient in state-of-the-art testing practices and technologies, including the testing process, tools, databases, operating
systems, etc.
​​
​
Test Environment
​Kaynes offers its existing hardware and software environments as a products testing platform. Additionally, we can set up a software test lab tailored to your needs.
​​
​
Establish your Testing Team
Choose Your QA Team
​
Choose your team from the best quality assurance engineering candidates available in south america. Choose people with different testing skills from Selenium automation to Integration or Load testing. We will supply the candidates then offer help and advice for you to get your team started.
Scaling up your team Fast when required
​
At peak loads or product launches, we can extend your testing team in a short amount of time. Kaynes helps clients to execute test plans cost-effectively and scale testing resources seamlessly.
We connect you with talented developers, set up your offshore development team in a development center maintained by us, and provide all-round support.
The web developers and software engineers you hire with us become full-time members of your team. They work exclusively for you and follow your established practices for development.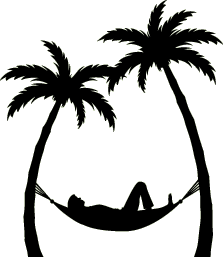 We'll take care of support staff, office facilities, equipment, sick leaves, local taxes, payroll, etc. so that you can give your fullest attention to your dedicated developers.
The offshore developers you hire through Kaynes will dedicate all their time to your project and so become a natural extension of your in-house IT team. Available anytime via video chat.