Hire a
Blockchain

Developer
At Kaynes we have engineers with experience in building blockchain-based ledgers, identity solutions, custom tokens, and smart contracts. Deploying custom decentralised blockchain systems and infrastructure support in the enterprise. Find a perfect blockchain experts to add to your team and create a fast, secure and transparent identity for your business.
POC DEVELOPMENT
A Proof of Concept (POC) is used to demonstrate the feasibility and practical potential of any blockchain project in any field such as Energy, Communication, Services, Insurance and Healthcare. A POC can give a better understanding of a particular project.

​
​​
​
PRIVATE BLOCKCHAIN
​A private blockchain network requires an offer/invitation validated by the network initiator.It is usually set up by the network validator, where every participant holds the ultimate power to choose who can and cannot be a part of the network and perform transactions.
​​
​
SMART CONTRACTS
Smart contracts can be defined as Blockchain-based computer protocols which are virtual versions of regular contracts and are coded with predefined conditions. Smart contracts aim to offer high security while reducing transaction costs associated with conventional methods– traits.
​​
​
HYPERLEDGER
The idea of the Hyperledger is to advance cross-industry collaboration by creating blockchains and distributed ledgers with the aim of improving reliability and performance of the blockchain. The Hyperledger is created with the sole aim of supporting open protocols and standards across industries.
​​
​
OUR DEVELOPERS SUPPORT COIN TRADING SYSTEMS
Supply Chain Development
Improve transparency and trace-ability and reduce administrative costs with effective supply chain solutions.t. Each Blockchain contains a set of transactions entered in the distributed public ledger. Supply chain is further used to make the shared ledger details more transparent and secured between businesses.
Cryptocurrency Development
Elaborate ICO and Cryptocurrency development services to successfully launch your customised altcoin. Our cryptocurrency coin creating expertise will develop using cutting-edge technology allowing you to power ahead in the crypto race. Build secure and independent blockchain based currency tailored to your specifications and get unparalleled cryptocurrency development services.
Digital Voting
Blockchain technology allow voters to verify transmission while remaining anonymous. The transparent fraud-free system will become electoral gold standard across the world shortly.
Decentralised notary
The irreversible time-stamp feature and decentralized validation of the blockchain technology makes it the perfect candidate to efficiently replace notary services at a reduced cost.
We connect you with talented developers, set up your offshore development team in a development center maintained by us, and provide all-round support.
The web developers and software engineers you hire with us become full-time members of your team. They work exclusively for you and follow your established practices for development.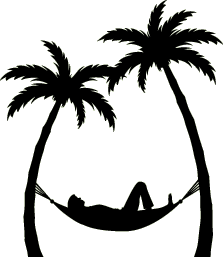 We'll take care of support staff, office facilities, equipment, sick leaves, local taxes, payroll, etc. so that you can give your fullest attention to your dedicated developers.
The offshore developers you hire through Kaynes will dedicate all their time to your project and so become a natural extension of your in-house IT team. Available anytime via video chat.